The Taxco Urban Downhill filled the ancient Silver City south of Mexico's capital with hundreds of wheels and thousands of spectators.
Words and photos by Julio Arellano.
Every year close to the ancient Day of the Dead celebrations the twisted streets of The Silver City fills with mountain bikers.
Doors, windows, roofs are full. The old and young gather to find the best place to be spectate.
Not far from the top of the hill a rumour of a crowd mixed with whistles increases ( dogs are not allowed during the race), suddenly a bullet-rider breaks into Plaza Borda whipping the 48,000 strong crowd into a frenzy. A unique experience for all.
Nicholi Rogatkin, Bernardo Cruz, Bernard Kerr, Tomas Slavik, Remy Metailler and many more international riders were there in town for the madness.
Downhill Taxco is turning into a classic in this ancient city in the mountains of Guerrero Mexico, this was the 6th edition of the event that becomes bigger year on year, a true reference point for urban downhill races in Mexico and around the World.
1st Remy Metailler (FRA)
2nd Bernard Kerr (UK)
3th Bernardo Cruz (BRA)
Best trick – Adolfo Silva (ESP)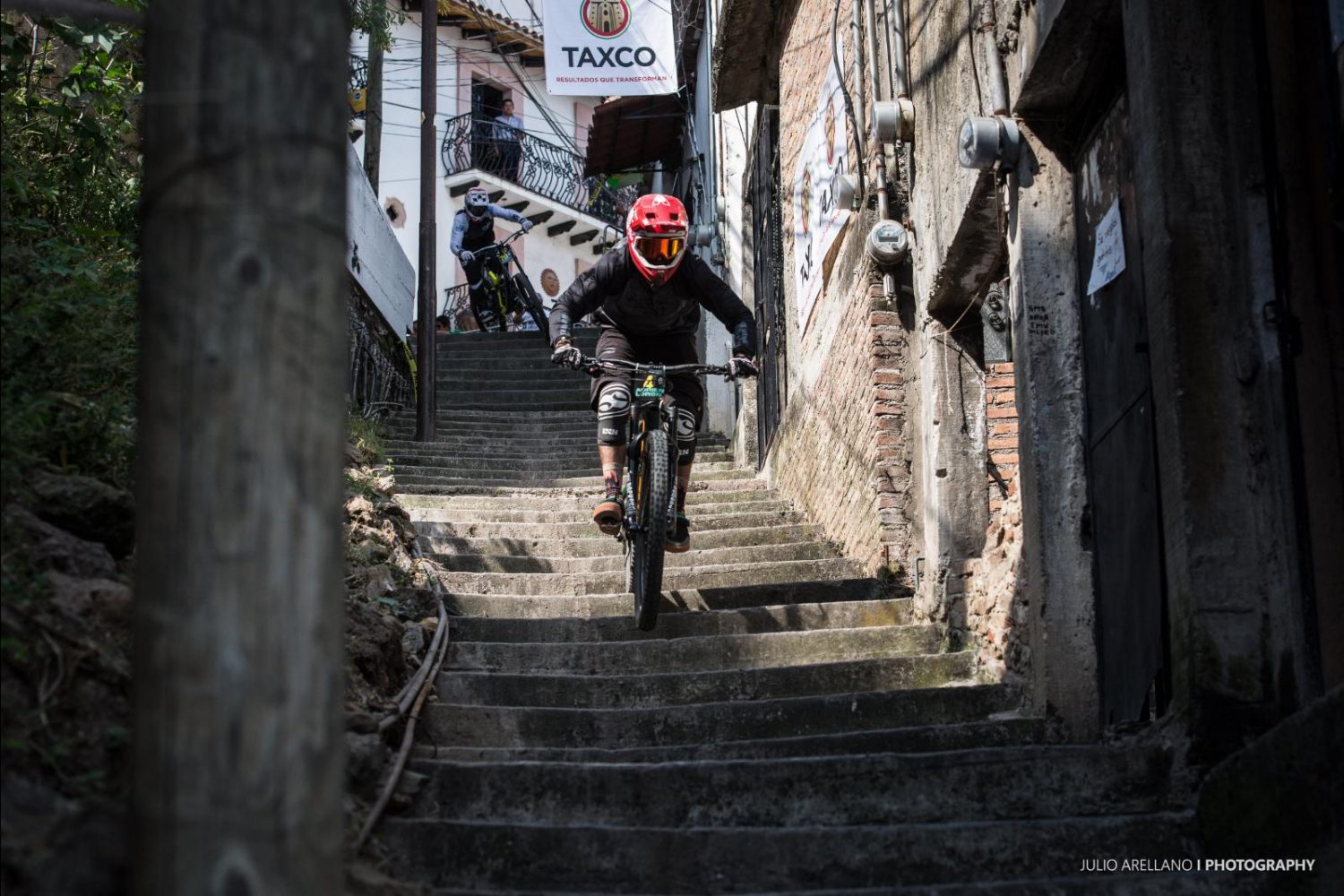 ---