Fort William British Downhill Series is this weekend and with just three weeks to go till the World Cup a heap of teams are using it to test out new kit, new wheel sizes and new bikes.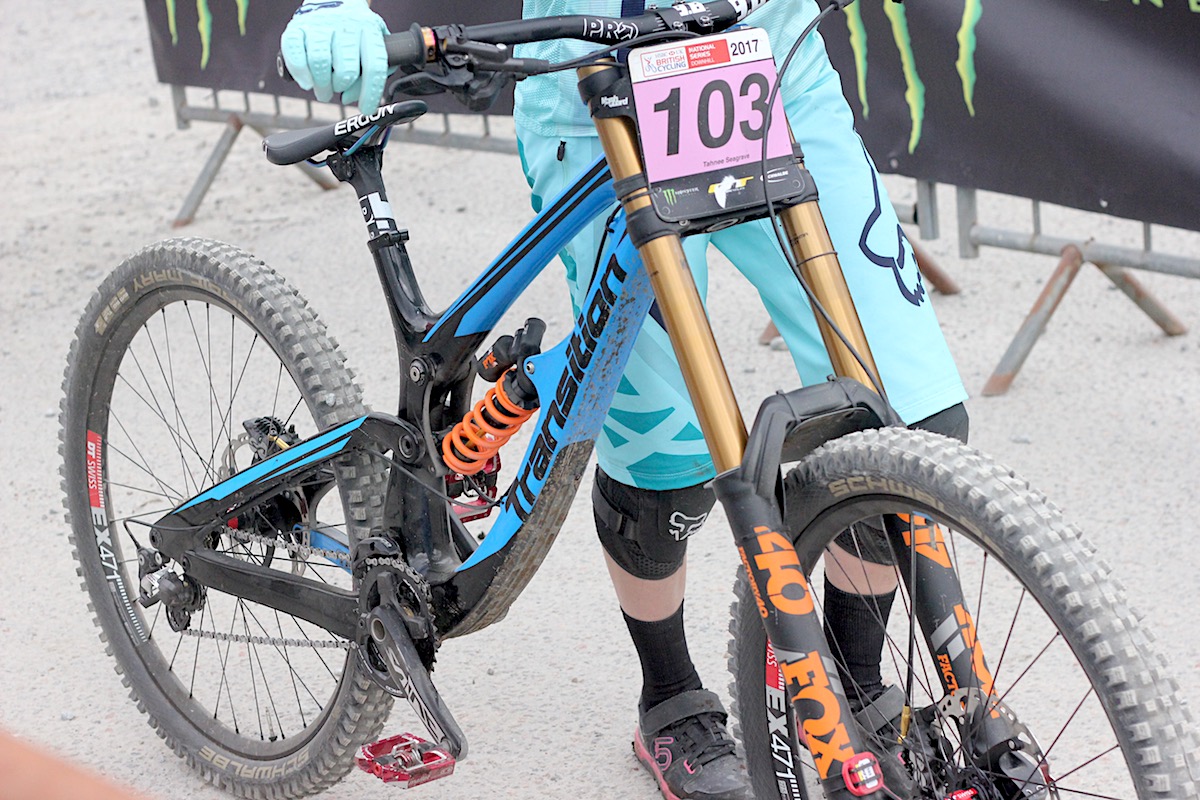 Amongst the swathes of 29'ers is a brand new bike that is – reassuringly – unremarkable in its wheel size. Transition Factory Racing / FMD racing's Tahnee Seagrave is out punching laps on a brand new Transition downhill bike and doing her best to dodge the media.
The bike is the brand new Transition TR11 downhill bike – FMD wouldn't say much about it other than it's carbon and unlike the TR500 it uses Transition's Giddy Up suspension. The TR500 was aluminium and single pivot.
Transition say "Our Giddy Up link is carefully tuned with just the right amount of chainstay growth at all points in the travel. The chainstay growth is highest near sag to keep you moving forward when you get on the gas. but it decreases deeper in the travel so you never feel the drivetrain fighting the suspension."
FMD racing wouldn't comment about the bike but we'd bet it will be launched either at Fort William World Cup in 3 weeks time or at Eurobike in August.
We're looking forward to seeing if it can help Tahnee to close the gap on Rachel and her Trek Session.
---
---
---