Not a new product by any means, but with a year of bike testing and shredding done Ben takes a look at Stans NoTubes Race sealant.
Features (taken from the Stans website)
Faster and better sealing capabilities to keep you rolling
Twice the sealing crystals compared to the standard sealant
Seals larger punctures to get you home or to the finish line
"XL" crystals and standard crystals combine to seal larger punctures
Ride the widest range of conditions and temperatures
Premium low-viscosity latex stays liquid longer to seal faster
Safe for the environment
Comprised of natural materials
Must be poured directly into tire
Will clog all valves and injectors instantly
For best performance inspect sealant every 2 weeks
£32
Tyre sealant works by suspending a material in a liquid. When a puncture happens the air pressure carries the sealant to the site of the damage and the material gathers there, clogging up the hole.
Stans have long been the go-to tubeless sealant brand and, despite growing competition, continue to impress us with their products. The 'Race' version of their sealant contains twice the number of crystals as normal Stan's, meaning more sealing capability and quicker sealing… in turn meaning less loss of pressure.
The only downside of this is that it must be poured directly into the tyre and can't be injected or squirted through a valve as it will clog. This can make set up a little more messy and means you have to unseat your tyres to use it, but otherwise it isn't too much of an issue.
In use, Stans NoTubes Race Sealant really is hard to fault. It has more than lived up to its promises over the last year of bike parks, local laps and gnarly secret trails in South Wales.
Testing multiple bikes that turn up with tubes and also testing wheels and tyres means that I do a lot of tyre faff and have used 3 or 4 bottles in the past year. In that time I've literally only had one puncture that would not seal with Stan's Race Sealant installed. I've frequently removed tyres to find big 'clots' of sealant covering punctures that I had never even noticed.
At £34.99 a bottle, Stans is more expensive than many other sealants out there, but for peace of mind and the level of protection I think it's very good value. That's partly because it's so effective but also because you can use less sealant in each tyre than you usually would, making the bottle go further.
If I was spending my own money on sealant – I would buy Stan's Race.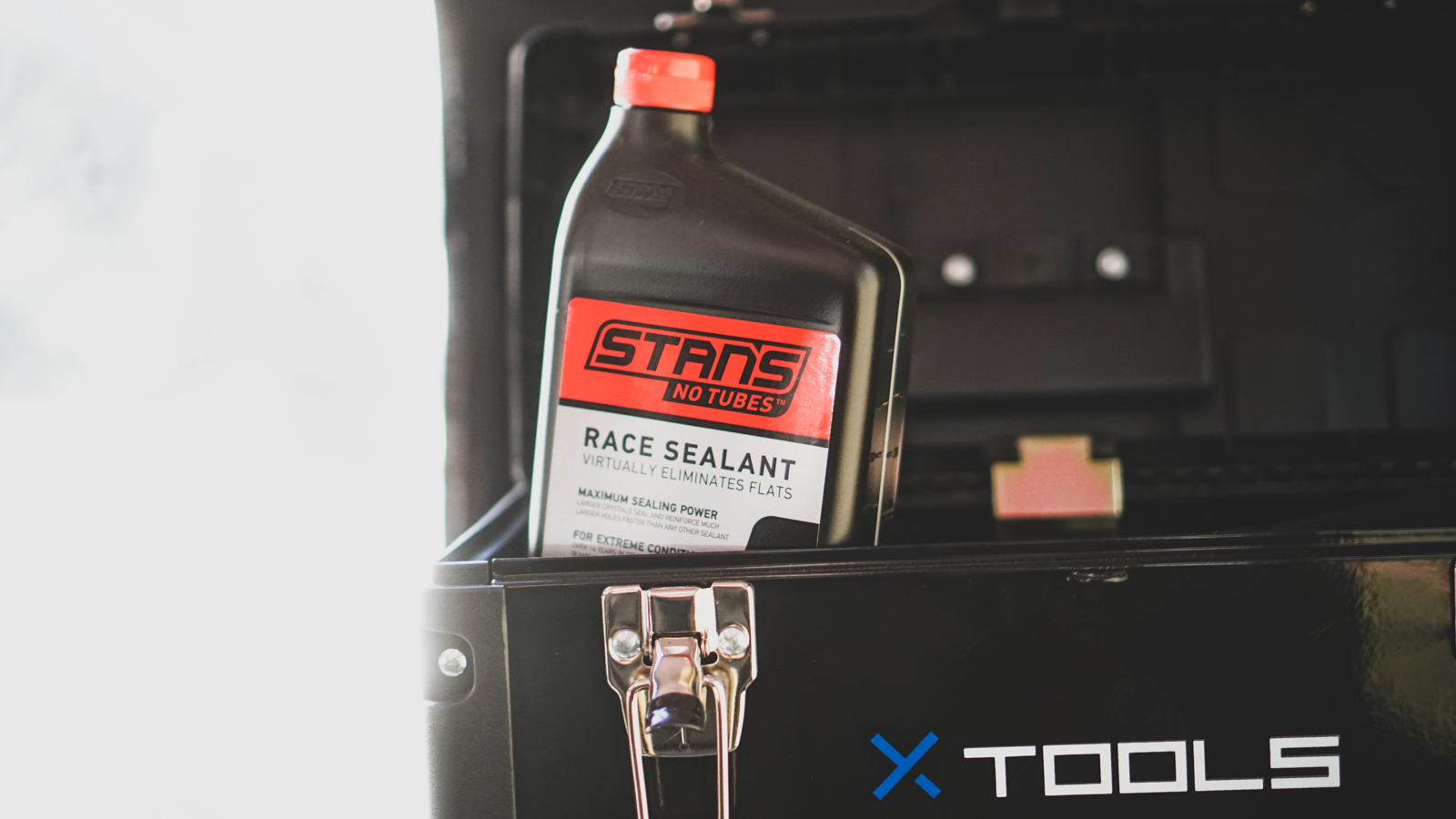 We love:
Awesome puncture sealing power
Great value (though not cheap)
Could be better:
You can't inject through your valves
Not cheap (though great value)
Buy online: Buy Stans Notubes Race from Tweeks Cycles (£26.50), Hargroves Cycles (£26.94), Tredz (£26.99), Cyclestore (£28.79).
Check out all of Ben's other product reviews on our Gear page here.
---