Unite Components return to where they started, with the second generation of their Compact Chain Guide.
Chain guides might not be the sexiest products out there and have had to fight the narrow/wide chain rings hard. Joe has been finding out if Unite Components' second generation Compact Chain Guide makes a strong case for the chain guide.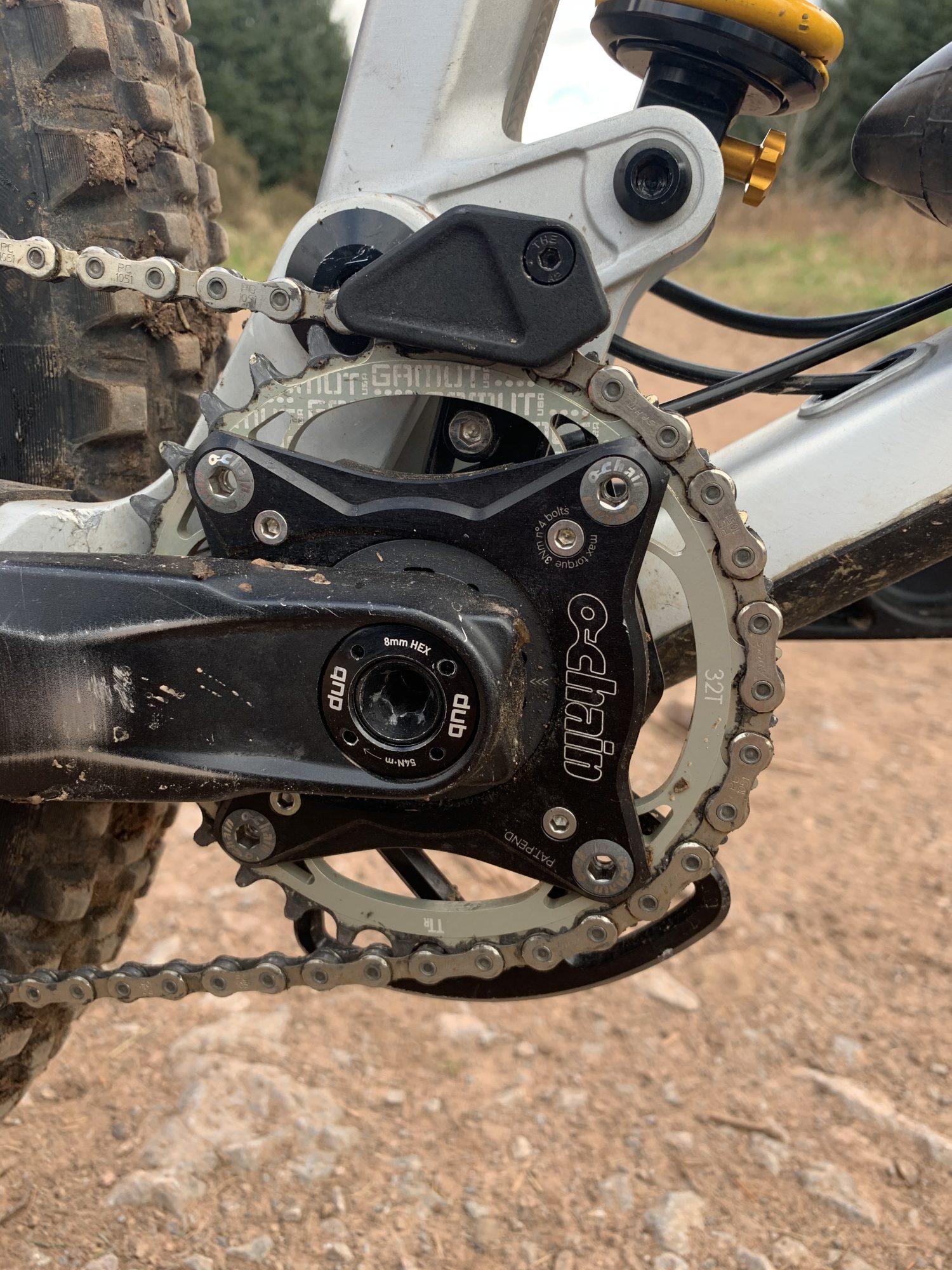 Key features:
UK Made
Back plate CNC machined from 6082 Aluminium
3D printed slider
Compatible with oval chain rings
No need to remove cranks for installation
Includes black stainless steel hardware
Compatible with 28T to 36T chain rings
Available in 7 different colours
From 38g
Chain Guide £40, Bash Guard £25 RRP
Unite's first product back when they came on the scene was their chain guide. It's a nice and simple top guide that fastens on to the top two ISCG frame tabs, with the bash guard fixing to the lower two tabs, overlapping the chain guide on the middle tab. Very simple to install and set up, with spare washers to help align the guide with the chain.
The fact that each the guide and bash guard only use two of the ISCG tabs means they can be installed without the need to remove the cranks, which makes installation a cinch. With thick/thin chain rings, it is rare to drop a chain these days, but I always prefer to run a chain guide for that extra security, especially when racing as a dropped chain can be game over.
The only issue I had was a seized bolt on the chain guide which resulted in a rounded bolt and having to drill it out. They are stainless so I expect it was just some dirt trapped under the bolt head causing it to bind. Being standard size bolts I had a spare in the toolbox so it was a quick fix.
What do we think?
For the extra 38g it's not worth not running a guide this light. And the bash ring provides a bit of protection for your chain ring in the event of a rock strike or a badly timed drop off.
We love:
UK made
Easy to install
Effective chain retention
Could do better:
Bolt seized and had to be drilled out (user error though I think)
You can check out the Unite Components Compact Chain Guide V2 on their website here.
---