SRAM have released their new HS2 rotor that aims to offer better performance than the current Centreline offering in terms of power and heat management.
Pete had a set of the new SRAM HS2 rotors to put against the set of Centreline offerings on his current test bike to see how they fared in the Scottish mountains.
Key features:
2.00mm rotor thickness
Superior heat management (40°C less than Centerline, per Garda test)
7% more power
Available in 6 bolt and Centerlock 
Diameter : 160mm, 180mm, 200mm, 220mm
Material : Steel
MTB specific
£49.00-£62.00 RRP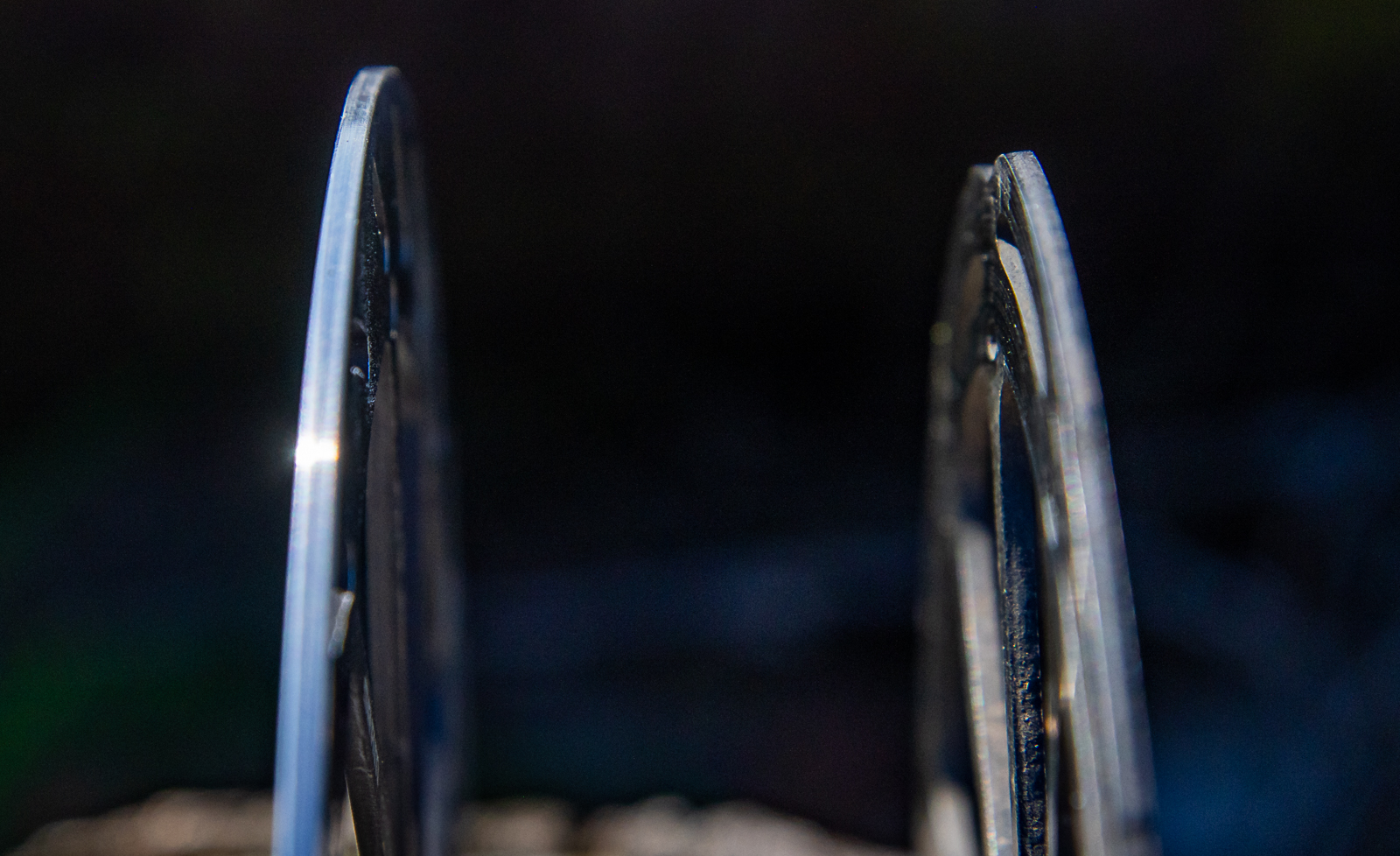 Rotors certainly aren't the most exciting thing to buy for your bike but they are pretty vital to controlling the bike as well as bringing both the bike and you to a halt. SRAM have released an upgrade rotor to their Centreline offering.
The all new HS2 Rotor sports a redesigned brake track pattern to create more friction at the pads, as well as adding and spokes recesses coated in a heat-dissipating paint. The idea behind these is to run quieter, stiffer and perform better at higher temperatures.
To see just how good the new HS2 rotors are, I swapped the 220mm Centreline rotors off my Specialized Kenevo SL and fitted a 200mm front and 180mm rear rotor to the bike with the same SRAM Code brakes. Fitting was just as easy as any other six bolt rotor.
While the extra thickness does mean they do weigh more, that is a large part of where the increased heat management comes from. One thing I have always struggled with, certainly on stamped rotors, is rotor warping. No matter what I do, they start catching the caliper or the pads. These thicker rotors have stayed true throughout, even with a couple of rock strikes when things got really hectic.
While I had never experienced heat-related fade on the sizeable 220mm rotors than came on the Kenevo SL, the increase in power offered by the smaller rotor certainly was welcome. With the rotors offering a claimed 7% increase in power, the 200mm should be similar in power to a 220mm rotor. A 220mm HS2 should then in theory be noticeably more powerful.
In reality though, once bedded in, the 200mm HS2 felt like it had more to offer than the 220mm Centreline it replaced.
What do we think?
The current crop of SRAM Codes are the brakes to beat, in my opinion, and the HS2 rotors are a worthy addition to the setup, making them an even more attractive proposition. They're not cheap by any means, but no more expensive than other high-end rotors. You get more power without the loss of modulation that makes brakes like the Code so good.
We love:
Gives a SRAM Code more power
Excellent heat management
Stays true
Could do better:
You can check out the new SRAM HS2 rotors on their website here.
---