Combining Koroyd and the second generation MIPS, can the Smith Session MIPS helmet cut the mustard in a very competitive market.
Ben has been running the Smith Session MIPS helmet, featuring Koroyd and MIPS, but with less coverage than Smith's Forefront offering, to see if it's up to the task.
Koroyd honeycomb construction
Vaporfit adjustable fit system
15 vents
3 Position visor for stowing goggles/glasses
£140.00 RRP
Buy online at Tredz for £104.99.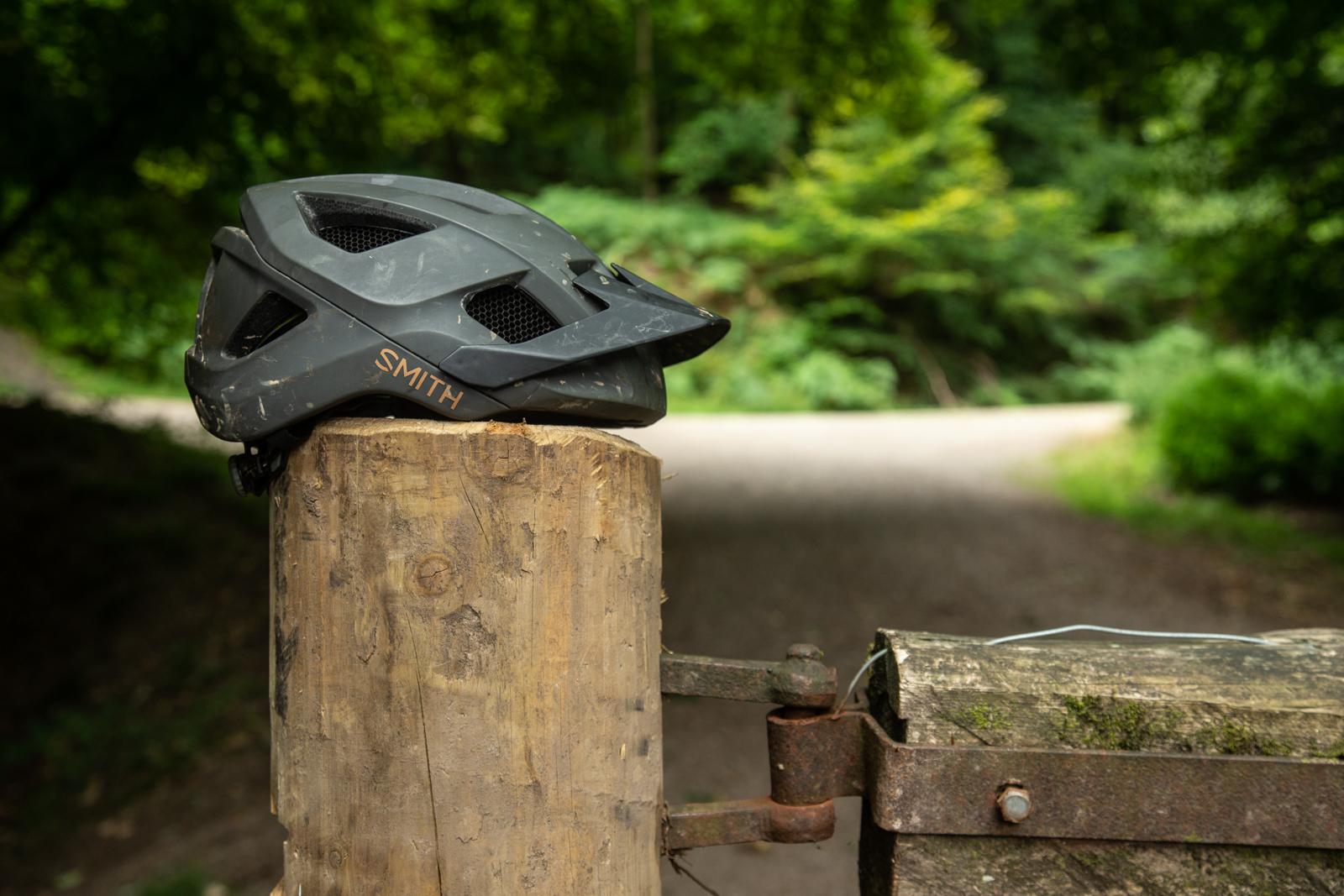 The Smith Session MIPS helmet features a Koroyd honeycomb style construction housed within a conventional EPS helmet body. On first look it is more conventional looking than their Star Wars style Forefront 2 helmet, but they actually share many features.
According to Smith, Koroyd offers class-leading impact protection and this is down to the way the Koroyd cores crush under impact. It is effectively a crumple zone, designed to absorb energy, the same way as on your car. Happily I didn't get to test the impact absorbing qualities of this helmet during my test. On the Session the Koroyd is concentrated in key areas and it does not have the same amount of coverage as the more expensive Forefront 2.
Helmet fit is obviously very personal, but I found that this helmet was generally pretty snug on my head compared to helmets from other brands of the same size. It did feel very secure, especially with the BOA closure system at the rear that really locks the helmet in position.
Out riding I found the Session to be well vented and plenty cool enough, although I have not ridden on any really hot summer days with it. Air flow seems on a par with other trail helmets I have ridden. The only thing I found on longer rides is that the small plastic studs that fix the MIPS liner in place stick out a bit too far in relation to the minimalist padding. This meant that they would eventually dig into my head, becoming quite uncomfortable.
The peak has 3 positions so that you can lift goggles up to hit the climbs, or you can place your glasses there, utilising some nifty storage channels. I only did this to see how it works as I either ride with or without glasses and never feel the need to store them mid-ride. They do feel secure enough under 'garage head shaking' conditions under which I tested them.
What do we think?
I really like the styling of the Smith Session MIPS helmet, especially the low key 'Matte Gravy' colour that I tested. For an hour or two on my local trails it is a great lid, but the MIPS studs eventually make it a bit uncomfortable for longer rides for my head shape at least.
We Love:
Gravy colour scheme
Koroyd cores
Could Do Better:
MIPS liner attachment studs too high
You can check out the Smith Session MIPS helmet and the rest of the range on their website here.
Read all our other product reviews on our Gear page here.
Buy online at Tredz for £104.99.
---